Anar Indian Restaurant
1807 N Cahuenga Blvd, Los Angeles, CA 90028
Order now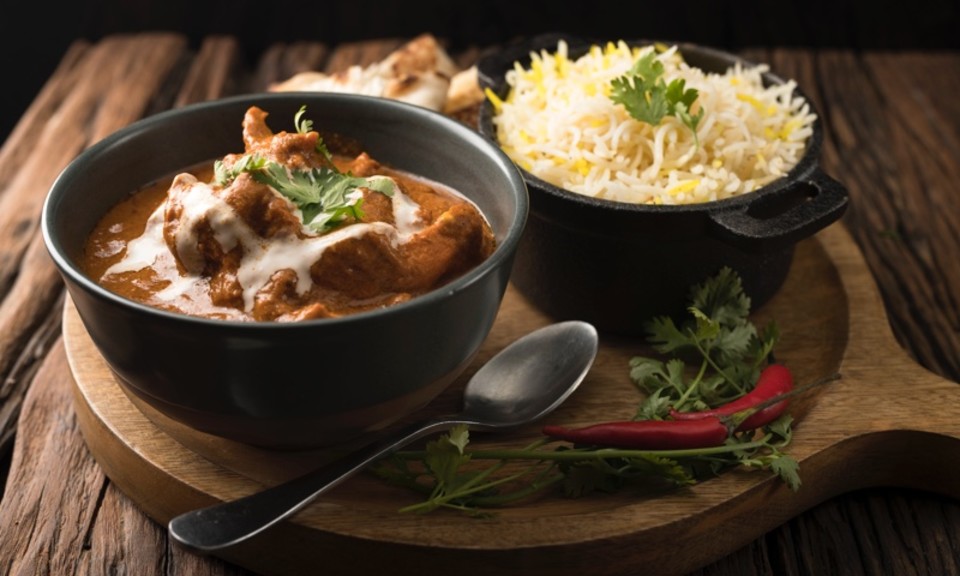 Mieko
Portions for the mixed salad and cucumber salad were great! Everything was delicious. Delivery guy followed directions to our apartment perfectly and was very courteous. My only "complaint" is that I ordered a side of onion chutney and got a container of something that reminded me more of pico de gallo. I love pico de gallo and it was very good, however I had something different in mind (the red onion chutney some Indian restaurants serve as a condiment). This is probably just my misunderstanding of the menu item description, but I am still searching for an Indian restaurant that will give me a side of the onion chutney I love! Overall a great experience and would definitely order here again despite the chutney situation. Thank you Anar Indian Restaurant for the excellent food and service!
Lydia
My order was hot, on time, correct, and packaged very carefully; which is important for saucy food like Indian food. This would be enough to get stars from me, but the food was probably the best Indian food I have had so far in L.A.

The chicken tandoori was very tender, as was the lamb in the vindaloo. The portion of lamb was also very generous, it is always a bummer to only get potatoes. Warning: the samosas are HUGE in my opinion, so either share or don't over order. Anyway, thanks Anar Restaurant! I very much enjoyed my meal.
Kim
Ive been looking for my go-to Indian take out for a long time and I am so happy to say Ive finally found it! Everything we ordered was delicious. Shrimp Korma, shrimp vindaloo, sag paneer, veggie samosas, rice and naan. Lots of Indian restaurants use too much oil and end up sitting so heavy, but this place had it just right. They had also already removed the shrimp tails which is a big win for me.
Yevgeniya
The food is absolutely delicious and flawlessly delivered right on time. There are a few reviews here that mention the order being wrong, so check it before the delivery person leaves, but I've never had any problems with missing items. The people who work here are really kind and will go out of their way to ensure you have a great meal. I highly recommend this place. :)
Ben
THIS is how you do Indian! I was a customer of Gate of India for a few years. They had a friendly owner named Robin who would visit me sometimes and chat when I ordered delivery. Recently (late-2015) it was sold to a new owner and all the recipes changed, the food is terrible there! I was delighted to find Anar Indian is just as good as Gate of India used to be!!
Joanna
This place makes me so happy. Delicious, fresh food, spiced and cooked with a great variety of flavors. I am obsessed with their heavenly Chicken Makhani. The Sag Daal is another favorite: healthy, balanced dish of spinach & lentils. Food is packaged carefully, & sometimes they throw in extra treats for free! Their delivery people are friendly and professional. They never disappoint!
Hadley
Ordered for lunch in the middle of the day .... They were about 30 minutes late, and considering how hungry I was, I was really upset. However once it arrived, the driver was really nice and apologetic... And most importantly, the food was amazing... plus they sent free rice pudding and extra naan to make up for it so I have to give them 5 stars.
Sunshine
The flavors were like an explosion on my tongue. Probably the best Indian food I've ever had. The delivery was a tad late but the driver was very nice and apologetic. The restaurant also threw in a container of deliciously fragrant rice. Definitely will order again...I cannot wait to eat the leftovers tomorrow for lunch.
Joshua
I was traveling all day and I accidentally fell asleep when they were delivering the food and they stayed for 30 minutes to make sure I had it. They were very nice to me about it and the food was amazing. This is my go-to place and some of the best Indian food in LA!
Ashley
I've only tried the chicken tikka masala from this place, but it is amazing. Not too spicy, but definitely has a kick. The cheese naan is also awesome! Will definitely be ordering from them again.
About us
Dinner, Healthy, Indian, Lunch Specials, Vegan, Vegetarian
Today

Delivery: 11:00 AM - 11:15 PM

Takeout: 11:00 AM - 11:15 PM

Delivery

Monday:

11:00 AM - 11:15 PM

Tuesday:

11:00 AM - 11:15 PM

Wednesday:

11:00 AM - 11:15 PM

Thursday:

11:00 AM - 11:15 PM

Friday:

11:00 AM - 11:15 PM

Saturday:

11:00 AM - 11:15 PM

Sunday:

11:00 AM - 11:15 PM

Takeout

Monday:

11:00 AM - 11:15 PM

Tuesday:

11:00 AM - 11:15 PM

Wednesday:

11:00 AM - 11:15 PM

Thursday:

11:00 AM - 11:15 PM

Friday:

11:00 AM - 11:15 PM

Saturday:

11:00 AM - 11:15 PM

Sunday:

11:00 AM - 11:15 PM